Airbus Innovation Fun Day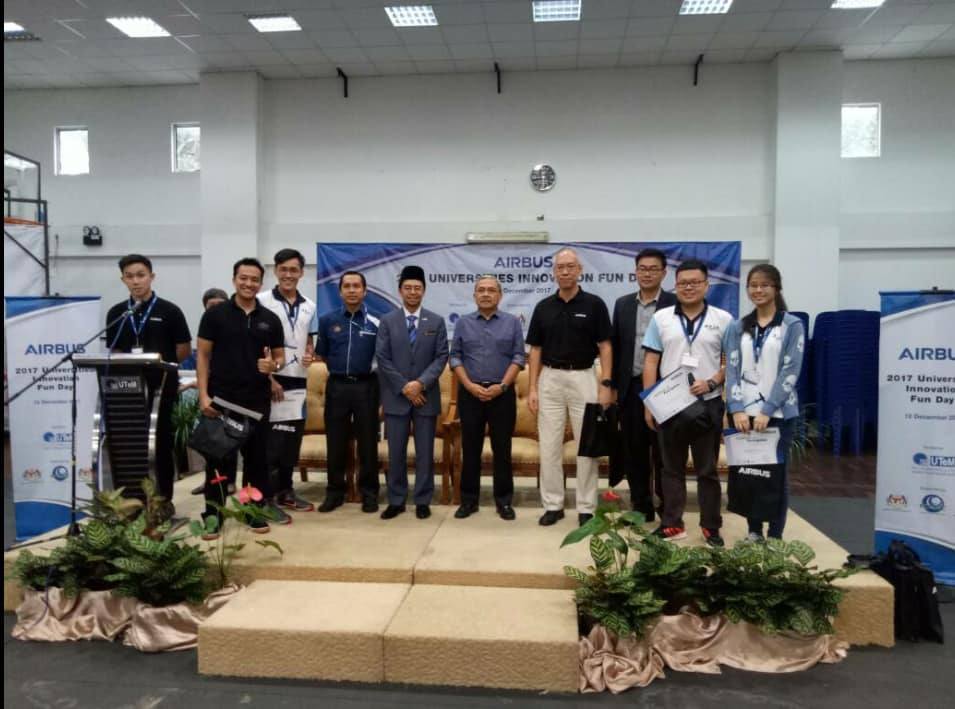 On 12th December, once again School of Aerospace Engineering USM teams, mentored by Dr Ahmad Zulfaa and Dr Norizham and 6 participating students has won Runner - Up and Forth place of Airbus 2017 Universities Innovation Fun Day here at UTEM, melaka.This is the first time our teams participated in Airbus malaysia competition, and it has given valuable experiences to our students to expose themself to the real aerospace theory, technical and teamwork challenge.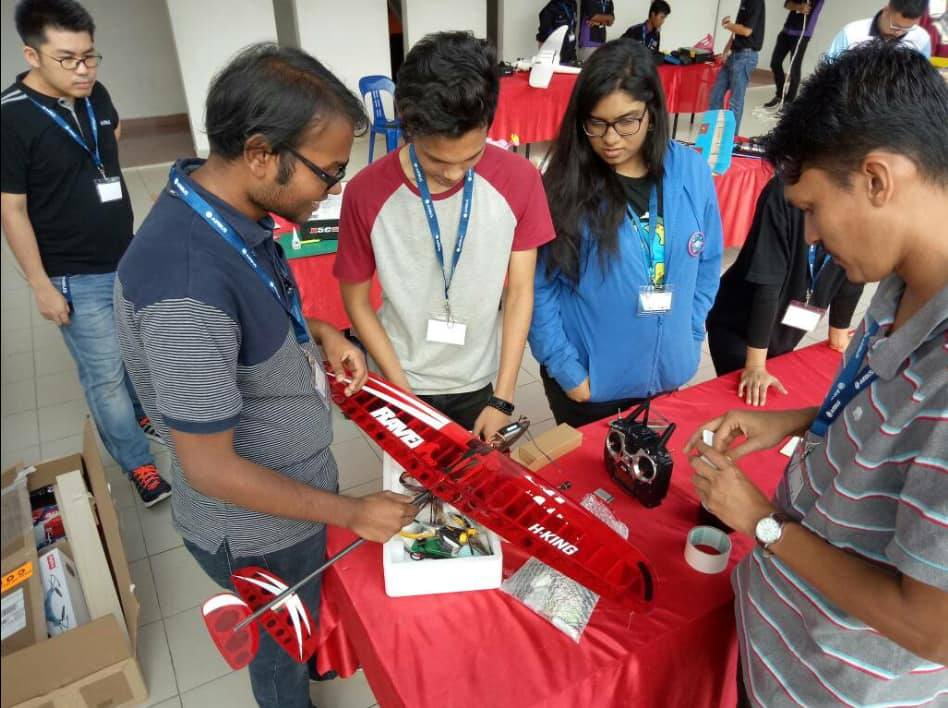 In short, the challenges are :
a) Glider challenge: Fly a not more than 1.5 m wingspan glider from ground and land it 60 meter away from its take off point. During the flight, glider need to creatively burst a balloon in the middle of the flight path.
Then, fly the glider to the same landing point and try to not crash by obstacles and objects that are thrown also in the middle of the flight path.
b) Airbus secret mission: In 1 hour period, complete the paper airplane launcher and use the arduino kit that are given to launch it automatically.
c) Fly a 300 mm drone indoor manually to pop up helium balloons that are attach to opposing participating rc cars. Other fixed helium balloons also attached around the perimeter.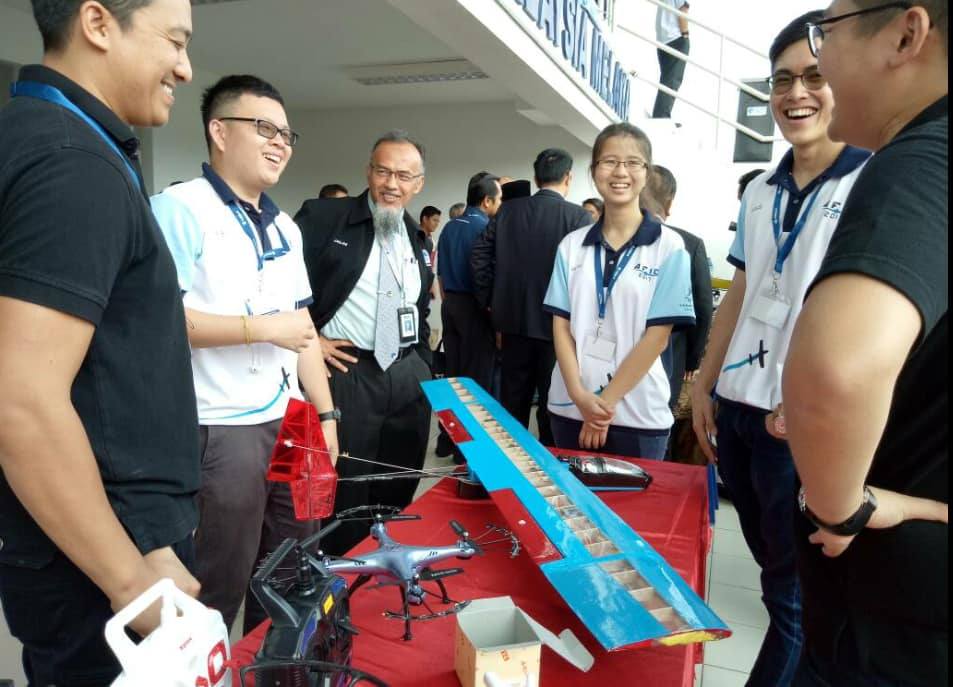 As a conclusions, through a half day journey to the competition event, a very hardworking and highly teamwork from participating undergraduate and post graduate students, and highly experience and motivating mentors and supports from management team and supporting staffs have led to the achievement of our 2017 milestone.